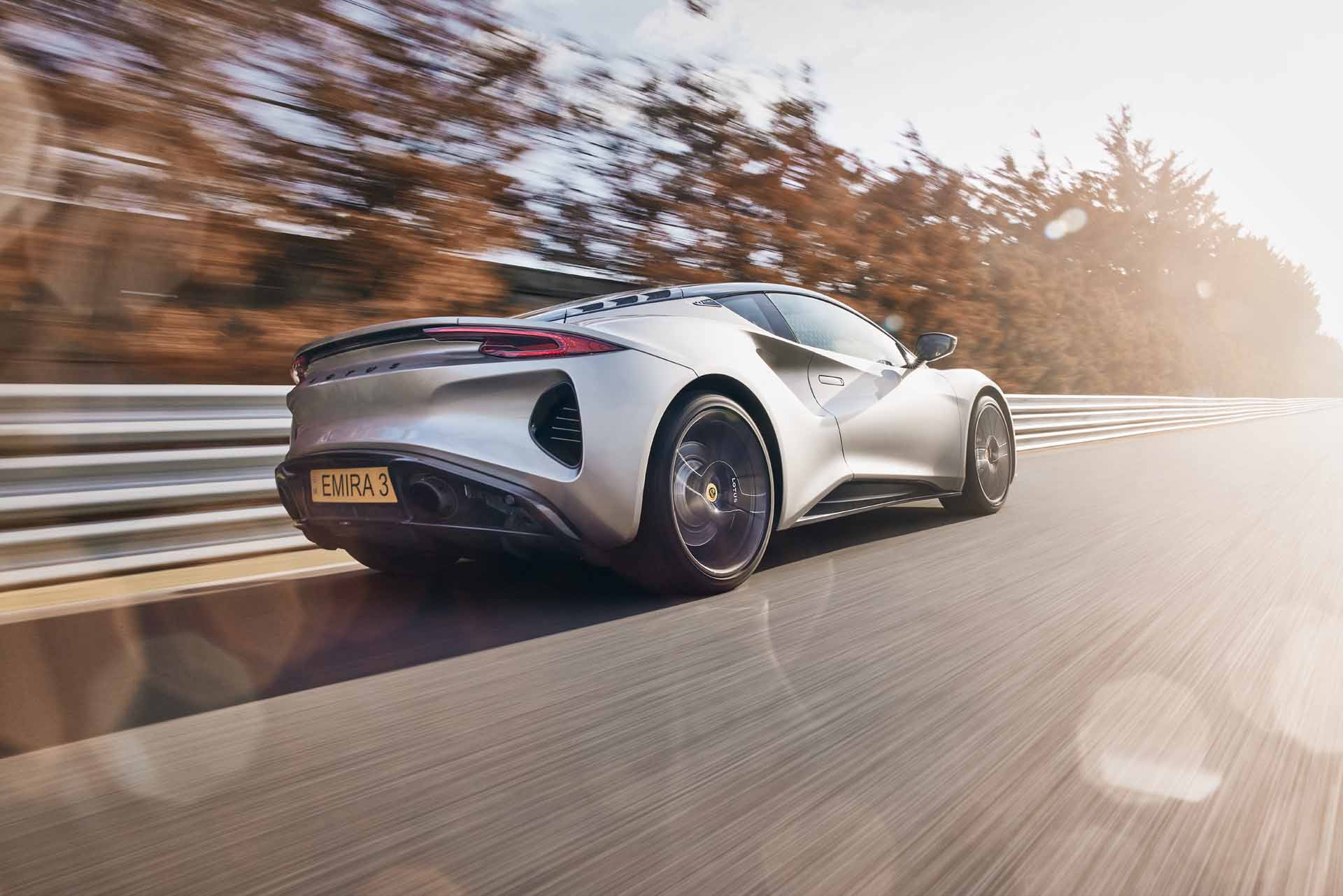 Dynamic Emira
This half day experience allows guests to compare both the touring and sports suspension setups in a back to back comparison.
After a safety briefing our expert instructors will talk you through the different setups available on the Emira, underlining the key features of the suspension set up and how they change the characteristics of the car.
You will then take to the track to undertake 4 x 10 minutes driving sessions on the Hethel South Test track at road speeds. The instructor will assist you with identifying the characteristics previously spoken about.
Whilst you wait for your driving sessions our Product specialist team will take you in to the production factory for a small tour of the sub assembly build, where the suspensions are put together.
" After many years of working with the Lotus Driving Academy team, I am really excited to return this year with the new Lotus Emira. It's an amazing performance machine that really helps you learn how to get the most out of driving a modern sports car, both on the road and on the track. "

Martin Donnelly, Lotus F1 Driver and Driving Academy Instructor
AM and PM sessions are available, and pre-booked non-driving guests are welcome to attend and watch.
Dynamic Emira
£450
Including VAT
AM
| | |
| --- | --- |
| 08:00-08:30 | Arrival |
| 08:30-08:45 | Briefing |
| 08:45-09:15 | Suspension set up |
| 09:15-10:45 | Track sessions |
| 11:00-12:30 | Factory tour |
| 12:30 | Depart |
PM
| | |
| --- | --- |
| 13:00-13:30 | Arrival |
| 13:30-13:45 | Briefing |
| 13:45-14:15 | Suspension set up |
| 14:15-15:45 | Track sessions |
| 16:00-17:30 | Factory tour |
| 17:30 | Depart |